October 16th, 2018
Comments off

THOUGHTS FROM AN AMERICAN'S 10.09.18 ROCKY MOUNTAIN LAYOVER. The term "Divided Nation" is kicked, thrown and tossed around a lot these days. If the definition of being divided means I don't share the same views as my fellow Americans, then I never want to live in an "Undivided" Nation. Forcing me to think as a whole sounds like North Korea and Saudi Arabia to me, in my opinion. The beauty of America is that I (we) can have our own opinions. If it were not for the First Amendment, I know with my big mouth free-thinking mind, I would have long been hauled off to a stadium and disappeared. Instead, I was allowed to use my independent critical thinking noggin to get to the bottom of arguably the biggest untold story (that can be told) of the 21st Century. The story of what really happened in New Orleans during the Hurricane Katrina Response. The following is my account of October 9, 2018; a respectively awesome and ominous day in America for a man and hurricane named Michael.

Exactly twenty years ago this month, I relocated from Greater Atlanta, Georgia to Henderson, Nevada. Last Tuesday morning, as I headed to Las Vegas McCarran International (LAS) Airport to catch flight to my hometown of Omaha, Nebraska, I began to hear about a Category 2 storm in the Gulf of Mexico named Hurricane Michael. Didn't think too much of it as I had been up all night in preparation and just wanted to get a window seat and sleep.
Praying for all those affected by the natural disaster on the Florida Panhandle.

The one thing that drew me to Southern Nevada, aside from the warm weather, proximity to Cali-fornia without the Cali density and quakes, business climate, 24/7 lifestyle, allergy-free envi-ronment (at the time), popular travel destination of friends and family members, etc., was the access to around the clock non-stop flights from LAS Airport throughout the nation. I cannot recall why I chose a connecting route through Denver. I'm sure it must have been a great fare.

Nevertheless, as we're cruising easterly on Southwest Airlines Flight 2193 at a smooth thirty-seven thousand feet, I opened one eye to see the beautiful majestic snow-covered peaks of the Continental Divide; the Rocky Mountains. Everything looked as it should so I went back to sleep. About twenty minutes later I heard a cockpit flight crew member's voice come over the intercom and say something about the Boeing 737's anti-icing system not working and DEN showing freezing temperatures. His next words were, "Ahh, we're diverting to Phoenix." I estimated that we were over Breckenridge, Colorado. Phoenix was five hundred-some miles back in the direction we had just left. I remember thinking…more time to sleep.

Okay. We sat at a gate, with passenger off-on privileges, at Phoenix Sky Harbor International (PHX) Airport for about an hour when the word came down that we were going back to the Centennial State. Alright. I pride myself on being aero-knowledgeable, especially when it comes to airport layouts. This goes back to my grade school days when I use to hand write airport managers and requesting diagrams and whatnots of their facilities. So. I see that we were cleared for a PHX easterly-flow takeoff on Runway 7L. As our 737 reached rotation speed and began to lift off, I had a clear view of the Arizona Air National Guard complex; the last Arizona stop for the remains of the also late (but not diverted) Senator John McCain before heading to Maryland. As for SWA Fl. 2193, we were once again Colorado-bound. I figured the ground temperature there had warmed up to the low 40's or something making our icing issues a mute point, and resumed my high altitude nap time position.

DEN! Finally, I'm halfway to my intended destination. With about nine hours to go before I could continue on to Omaha Eppley (OMA) Airfield. What to do? The Boulder Beer Tap House in the DEN Main Jeppesen Terminal looked like just as good of as any to set up a Tom Hanks '04 The Terminal-like camp…

Let me just say that IF I must connect, then DEN is my favorite airport to do so; a mega space where I always seemed to meet the most fascinating of people, and have the most interesting of conversations. And I was not disappointed on October 9, 2018. While chilling on a tap house bar stool dining on a Reuben sandwich and libations, one after another sat down to my left and to my right. Some were arriving, some were picking up, and some were connecting like me. All were nonstop dialogues, and I was like Sponge [Mike] Square Pants soaking it all in as I was born to do.

Now, when it came time for me to share, the conversation all seemed to begin with New Orleans; probably because I was sporting a "Who Dat!" Saints' cap the day after Drew Brees broke the all-time NFL passing record on Monday Night Football against the Washington Redskins. The first questions were, "Are you a Saints fan?" My canned response was that the cap was giving to me by a Hurricane Katrina survivor as a gift for volunteering my time down there during those post-apocalyptic days; a historical bayou city that grew to love me and visa versa, spending seven-plus years before finally returning to my Vegas Valley on a full-time basis.

In December '06, I took a trip to San Diego and Menlo Park, California to meet with (then FEMA's) Disaster Medical Assistance Teams (DMAT) CA-4 and CA-6, respectively. They were outer-suburban upper-middleclass professionals, whose tasks were to drop everything when called up and deploy to disaster zones to provide medical & moral support. I was moved after hearing their accounts and experiences. It would lead me to spend the next seven years documenting the real Katrina Response, tracking down Katrina Responders (Army, USAF, Navy, FAA, USFWS, FEMA, USCG, state, local, and more) from coast to coast under the auspices of The Contraflow Project.

I made the following bold statement to everyone I spoke with that 'DEN' Day, "What in 2005 was called America's darkest moment was really American's brightest moment." It's like the old saying, If a tree falls in the woods and no one is there to hear it, did it make a sound?

Why do Sandy, Harvey, Irma, Florence and even the current Michael hurricane responses receive high praises, but every time one mentions Katrina? The responders were there in New Orleans. Why has the public not been told about this? It's no conspiracy or anything like that. There is definitely no one, or entity, pressuring me to shut up. Race did became the dominate factor. But not in the way you think. It was intra-racial. The City of New Orleans is over three hundred years old and has a unique present-past, meaning very little has changed cultural demographically. Basically, during the Hurricane Katrina Aftermath, the hyper light-skinned Negro city leaders were scared to death of the darker-hued Negro constituents; both trapped in the flooded proverbial "Bowl" of Gumbo. Very few folks outside of the (504)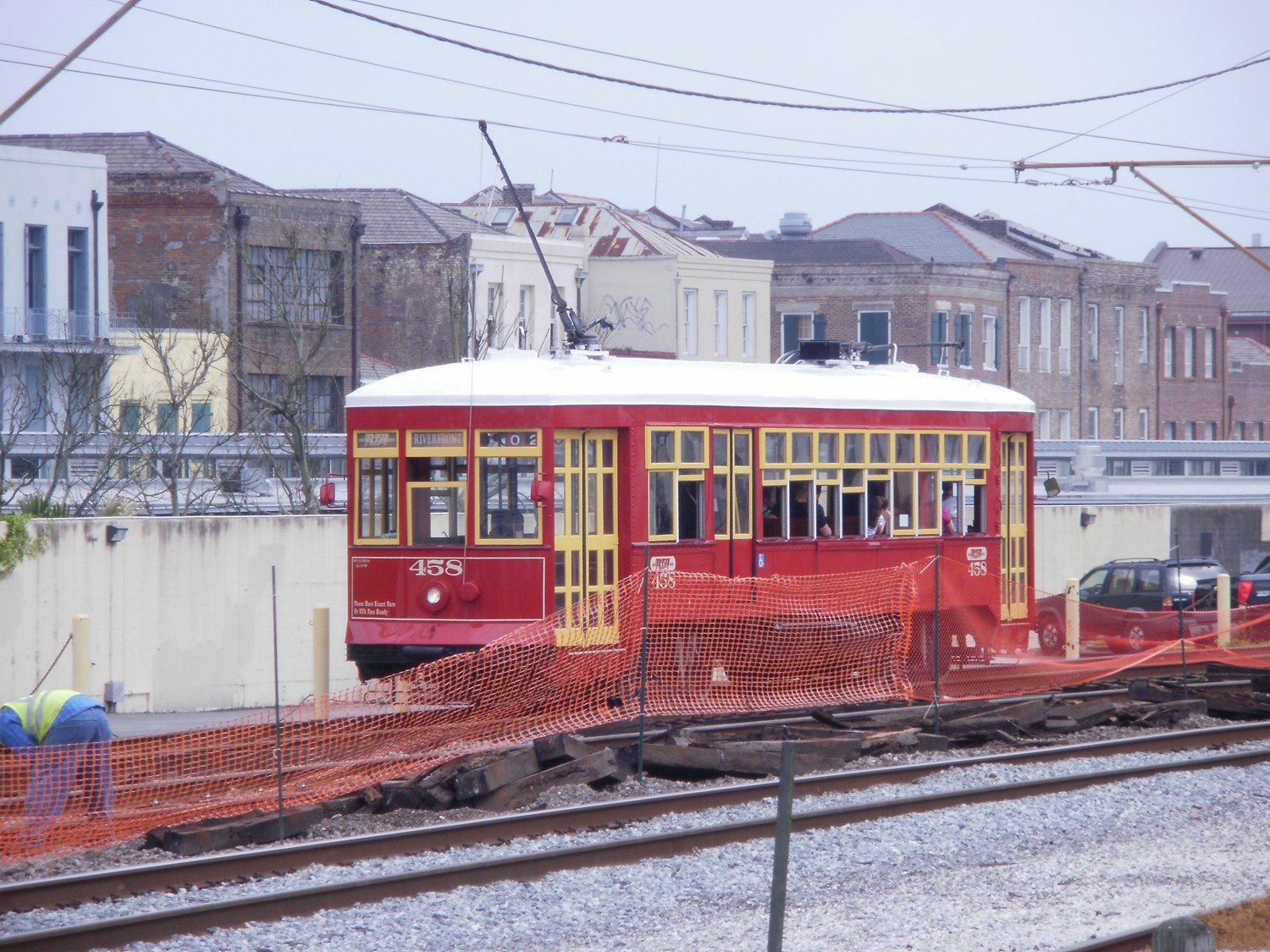 area code understood this class hier-archical dynamic, including Kanye West who made the following 9.2.05 remark on live TV, "George [W.] Bush does not like Black people." And that's where the gvt, media, scholars, etc., left the story; everyone but me.

All that I have learned during my New Orleans odyssey / American journey, that began on 9.7.05, is dedicated via my research findings to ALL First Responders, especially those who served in New Orleans and never received the thanks of a grateful Louisiana people or a grateful nation. What started off for me in September '05 as a humanitarian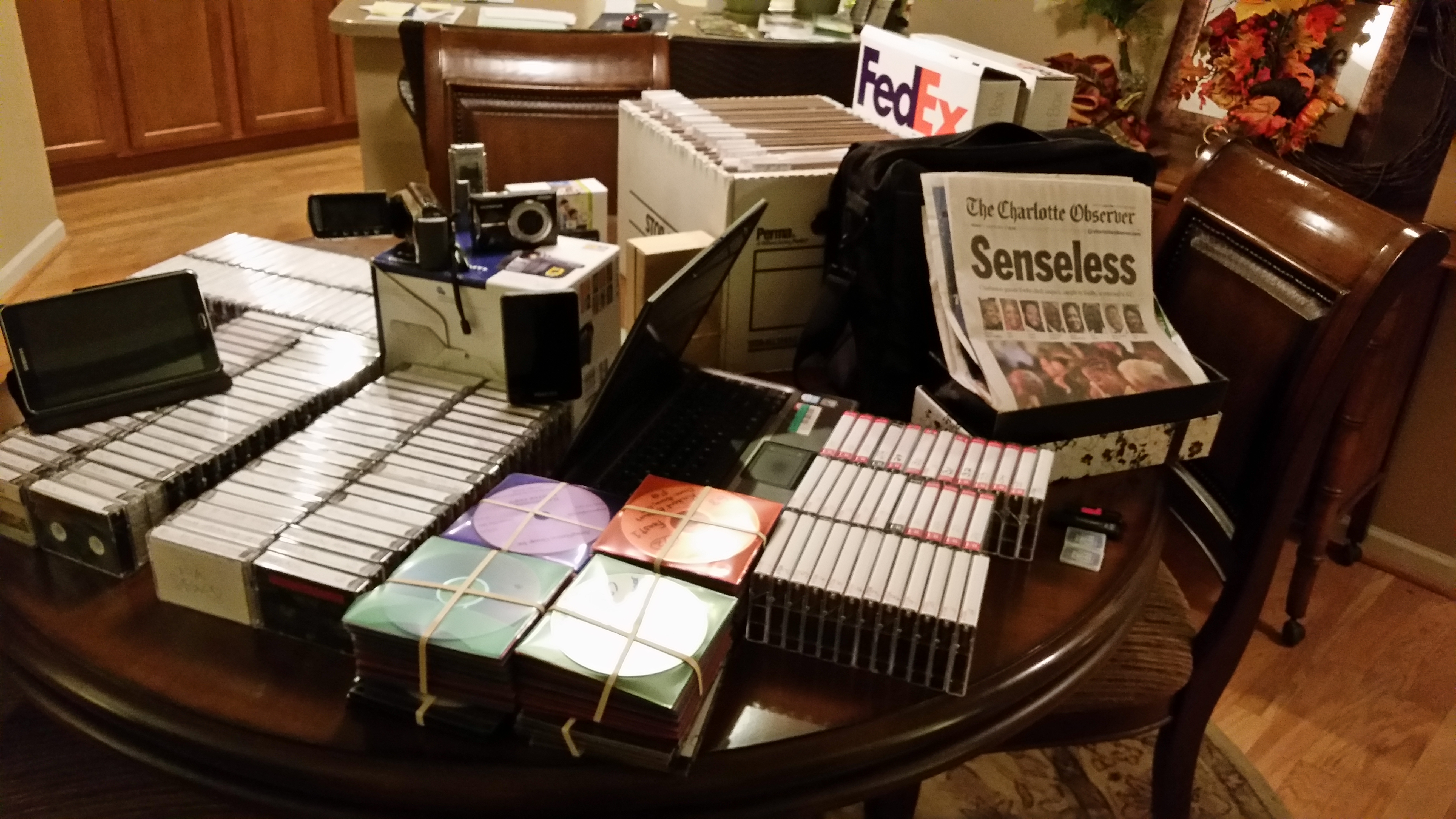 relief mission to help my fellow Black Americans turned into a passionate research project to honor my fellow White Americans; a group that in my opinion needs closure as well. They went deep down into harm's way only to return home and find out they too were "The Blame."

I cover BOTH sides of the so-called divide. A polarized (towards me) America was difficult for me to recognize at DEN. I conversed from the Jeppesen Terminal to the Coors Silver Bullet Sports Bar on Concourse C, where I met more beautiful Americans. Conversations that continued on to Gate C 28, and aboard SWA Fl. 3307 to OMA.

All were excited to hear about my forthcoming work. And SWA, blessed their corporate heart. I received an email the following day apologizing for the tardiness via our PHX diversion, and a Southwest LUV Voucher that I can use for future travel. This is why I LUV flying SWA; domestically.
THE CONTRAFLOW PROJECT…dedicated to ALL First Responders
To sum it up, my name is Michael and I want to make a sound. I, and my non-profit 501c3 organization Contraflow Inc., d.b.a. The Contraflow Project seeks your support for our mission to finally set the record straight. Or, as Paul Harvey use to sign off with, I want to tell, "The Rest of the Story. Good day."

M. Darryl Woods, Lead Researcher
The Contraflow Project