The Liaison
Frederic L. Willis, Contraflow Inc. Director (2009 – 2015)
On November 22, 2015, in Las Vegas, the nation lost a great humanitarian and public servant Frederic L. Willis; who was called home to glory. At The Contraflow Project (TCP)/Contraflow Inc., where Fred was a major patron, supporter and Director, we fondly referred to him as "The Liaison." He is, and will continue to be truly missed. At his Celebration of Life on January 9, 2016, in Los Angeles, the following excerpt was expressed…
Fred, what we accomplished over the past ten years down in New Orleans has been nothing short of amazing. You and I may not both be around when the world learns of our work via the big screen, small screen, book shelves or eBooks. But, they'll know who was behind it…for our affairs will be in order.

M. Darryl Woods, The Contraflow Project Lead Researcher
| | | |
| --- | --- | --- |
| Frederic L. Willis | Carole Harris, Director | M. Woods, Co-Founder |
In honor of "The Liaison," this page (All images hyperlinked; hover and/or click) will highlight TCP goals for moving forward with the sharing of our New Orleans culture-related humanitarian, research and multimedia work with the whole wide world. Fred's direct involvement began in '04, when he became a major force behind Afromation; its second largest patron to date. In '05, we were in the midst of taking Afromation to another level. Then came Hurricane Katrina.
Afromation's mission would turn towards the Gulf Coast, when Willis, Woods and Darlene Russell joined the Katrina Relief Efforts by launching Operation Underground Railroad. This would lead to the formation of The Contraflow Project, a nonprofit research and philanthropic organization. In '08, we incorporated Contraflow Inc. (The 501c3 fiscal sponsor for TCP and Afromation), with Fred and Carole Harris as two of the three charter Directors.
The original aspirations for Afromation (a/k/a Afromation Highway), was to disseminate Black History everyday of the year. Essentially, we lobbied for the integration of American History. The following interview excerpt of Katrina Survivor Winona Cutler was conducted by Woods on Thanksgiving Day '05 in the Historically Creole New Orleans 7th Ward. The second YouTube clip is a Woods-shot compilation from the NOLA musicians POV.
| | | |
| --- | --- | --- |
| Contraflow Inc. | The Contraflow Project | Afromation Highway |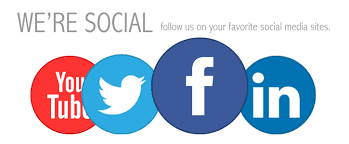 | | | |
| --- | --- | --- |
| TCP Lecture Series | TP Publishing | 12th Place Films |
What began on Veterans Day '05 as a compassionate and compelling survey of New Orleans Survivors, for the purpose of assessing how Afromation could best contribute, led to Woods in Jan. '07 taking on the entire Katrina Response. Thanks to the cooperation and encouragement of first responder and state-federal agencies, TCP now knows what really happened during that fateful Aug-Sep '05 week in America. A Katrina Essay: "The Events of 9/1"
Our 3-year plan for how the world learns of our work?
2016} TCP 'Down in New Orleans' Lecture Series; presentating to educational, corporate, nonprofit and governmental audiences.
2017} Treme Press (TP) publishing the 7-part book series CONTRAFLOW: A Katrina Heptalogy . DEDICATED TO ALL KATRINA RESPONDERS!
2018} 12th Place, a film development concern, shopping, negotiating and producing New Orleans-set miniseries, feature films and documentaries.
2019} Hurricane Katrina Fifteenth Anniversary yearlong exhibit, in honor of Frederic L. Willis, ALL Katrina Responders and everyone affected by the disaster.
Today, it's about getting our affairs in order in preparation for going global with our findings, revelations and thoughts. Our number one need is funding. All financial contributions to "Contraflow Inc." are tax deductible to the extent of the law. TP and 12th Place are for-profit endeavors. Please follow @TremePress and @TwelfthPlace for tweets of progress and opportunities. Having expressed that, this is a charitable organization website and webpage. Hence…
| | | |
| --- | --- | --- |
| TCP Funding Letter | TCP Electronics Registry | Support TCP Testimonial |
I'd like to thank you for The Contraflow Project and the tremendous contributions your work continues to make toward a fuller understanding of Hurricane Katrina. It is hard to imagine a more significant moment in American history. Society is indebted to anyone who takes the time, resources and patience to unearth its many dimensions…

Professor David Troutt, Rutgers Law School
Yes indeed, we have become expert on many things New Orleans. It's easy for one to see how Fred may have fallen in love with jazz while attending Dillard Univ. in the 1950s. Combine that with his public servant career, and one can also see why he backed our humanitarian and social entrepreneurial missions in the Big Easy. M. Darryl Woods and TCP are dedicated to ensuring Fred's legacy lives on thru fruition and philanthropy.
Frederic L. Willis (1937 – 2015)